Book Projects
Books I have worked on or am currently right now.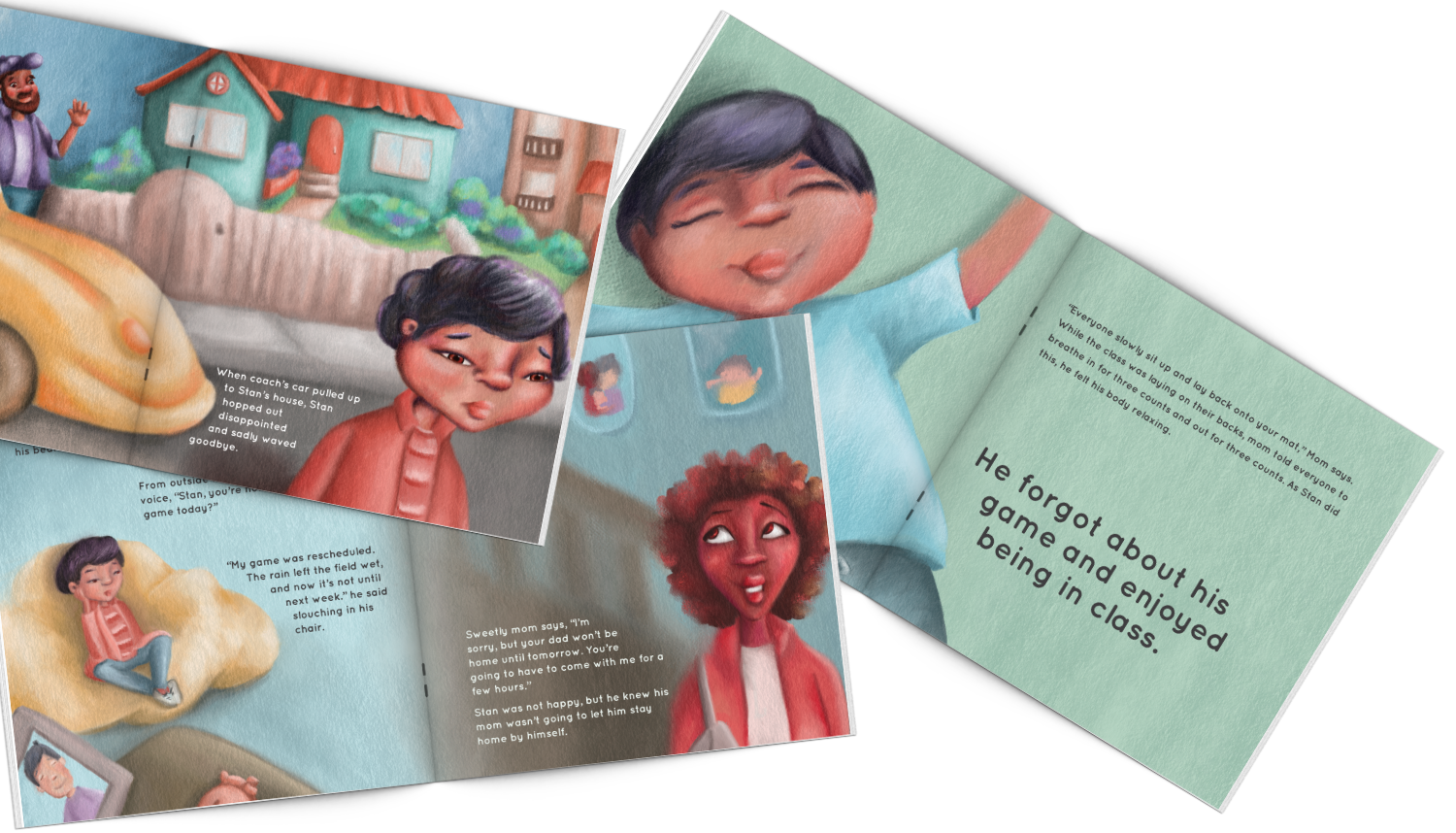 Status: Painting
Yoga Afro
I am currently working with Yesenia Hernandez on a wonderful book about Yoga and how it helps a young boy release his stress. It is such a cute story and I can't wait until we see it in print!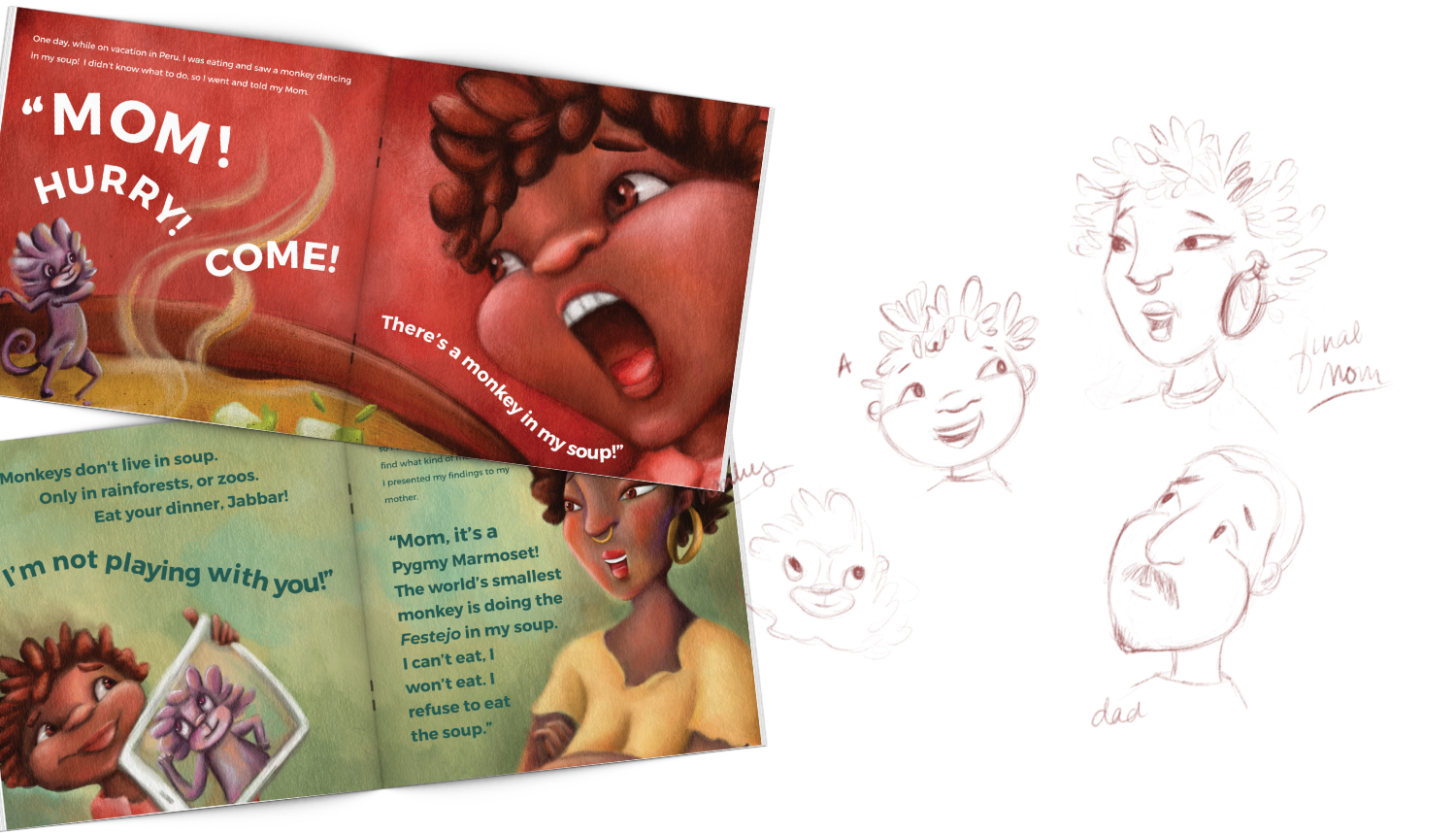 Status: Painting
Dancing Monkeys in My Soup
I am currently working with Stephanie Fazekas-Hardy on a beautiful book Dancing Monkeys in My Soup! Jabbar, an urban dweller, on vacation in Peru, discovers pygmy marmosets, the world's smallest monkeys doing Afro-Peruvian dances in his dinner soup! What will he do?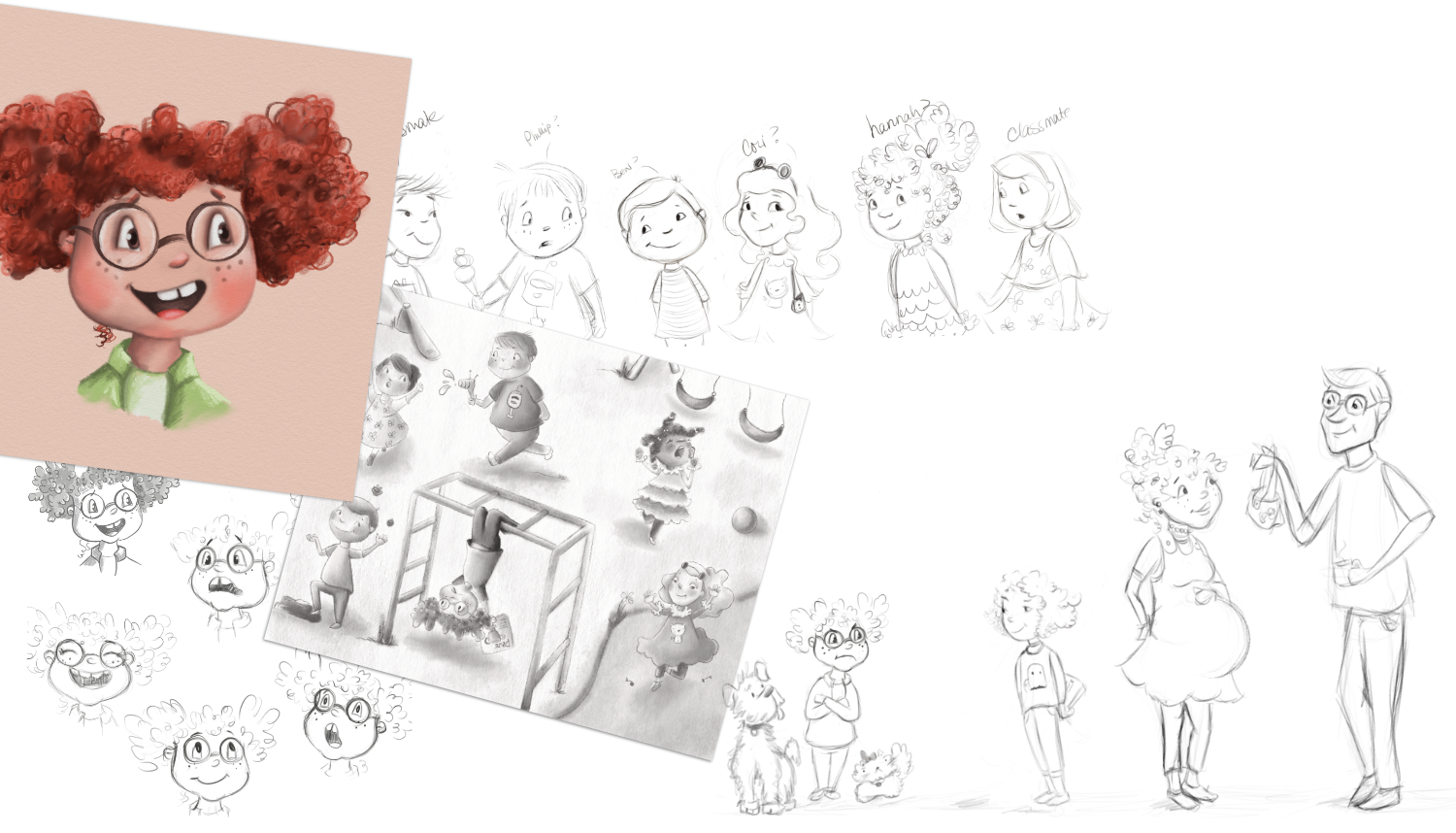 Status: Inking
Kinzie's Kinventions
So excited to collaborate with the extremely talented Donna Book to bring this new young chapter book series to life! Great for newly independent readers.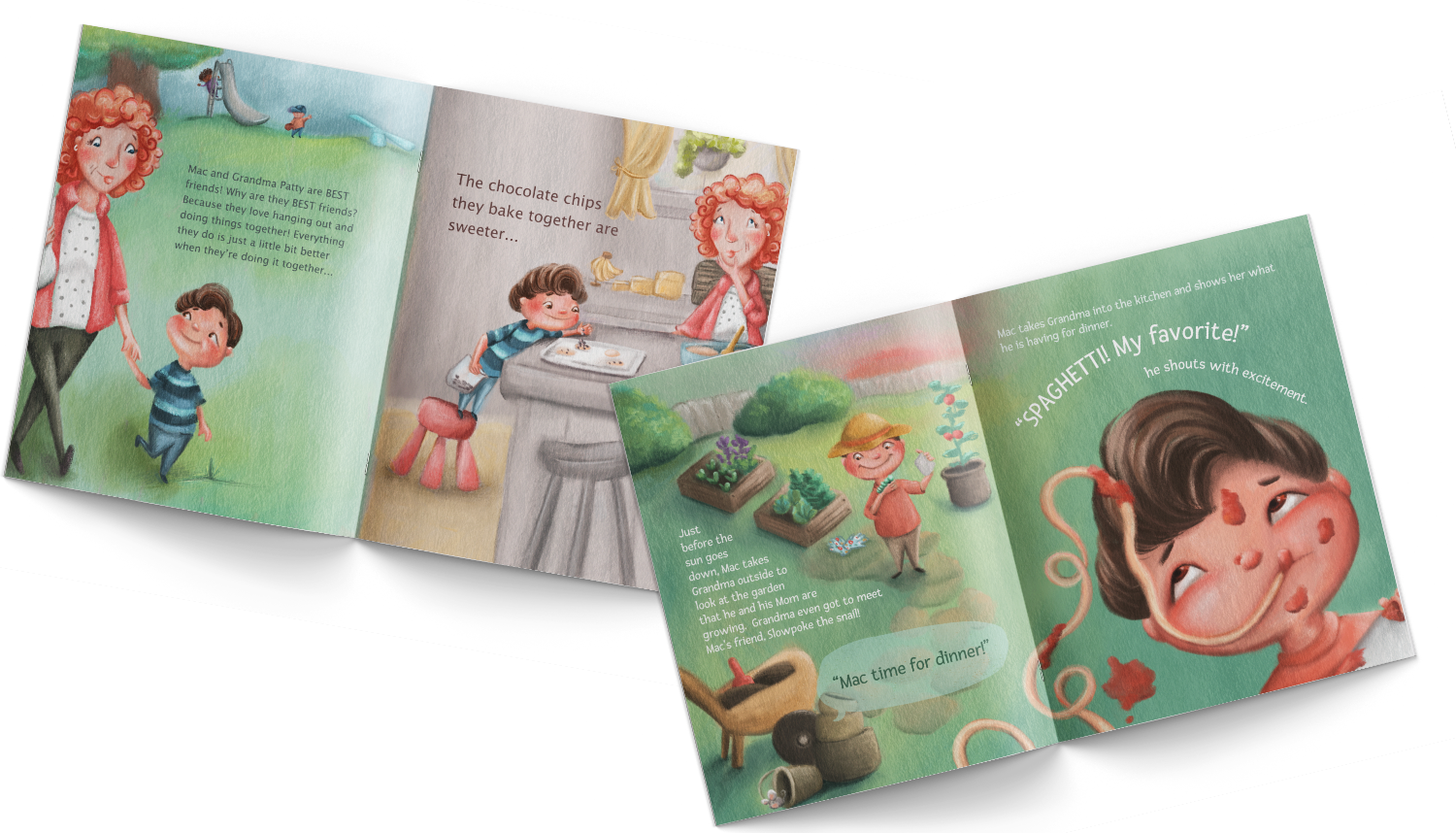 Status: Painting
Face Time with Grandma
Working with Shelby Hoefling on her fantastic book about a boy enjoying his face time with his grandma.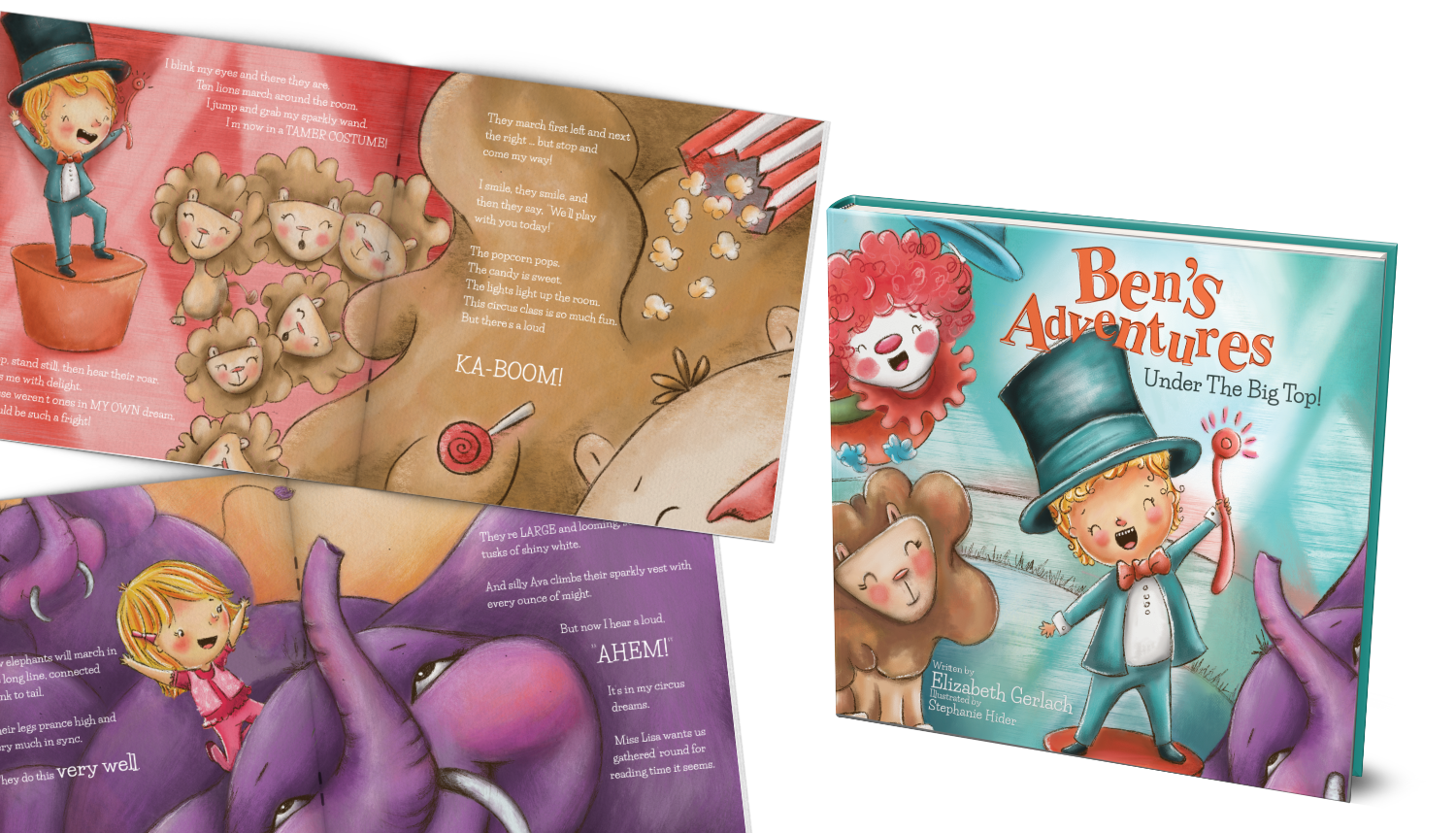 Status: Printing
Ben's Adventure (Circus)
I am currently working with Elizabeth Gerlach on her already established character series Ben's Adventures. Working in a style to match the original book we are expanding on the series with his circus adventure.
Charise & Amir
A good friend of mine of over 20 years and I are collaborating on a new book. It is so perfect to me and I just love it. We plan on releasing it on kickstarter at the end of May. Here are some character renders.